Commercial Property Management Software
A comprehensive, user-friendly, and powerful cloud-based system for commercial asset managers, landlords and occupiers, helping you to manage service charges, rent payments, and more. WebTerrier has played an integral part within the commercial real estate industry for over 25 years, meaning we understand the pain points that asset managers and portfolio owners experience. Our property management software has been designed to solve those problems - creating a stress-free environment for you and your team.
Trusted by industry leading national and international companies including Colliers, JLL, Superdry and Waterstones.
Request more Information or Book a Demo
Enter your details below to receive our product datasheet or to book a quick and easy no-obligation online demo. We don't share your data with anyone else.
Key Features
No more Excel files
No longer struggle with multiple versions of Excel files across your team
Portfolio Mapping
View your portfolio visually, locally and globally on Google Maps
Multi-User Access
Unlimited users for your employees and your clients including flexible permissions
Dashboarding
High level dashboarding of your portfolio as a whole or sliced any way you choose
Reporting
Customise your reporting fields and export any screen for sharing and meetings
Event Notifications
Never miss an event or compliance item with system level and email notifications
3rd Party Integrations
Numerous integrations with other systems from file storage to accounting software
Responsive
Fully responsive cloud system without the need for any separate applications
Features
There are many other features common and available to all types of users of WebTerrier.
Our detailed but intuitive interface gives you a complete overview of your portfolio - everything you need for your comprehensive asset management.
All of the key facts about your tenancies and void units easily accessible and reported on - from detailed area breakdowns to planning and repair covenants, from L&T 1954 to Turnover rent provisions.
Break your portfolio into different groups (eg. by sector, region and asset manager) and analyse and report on performance for each.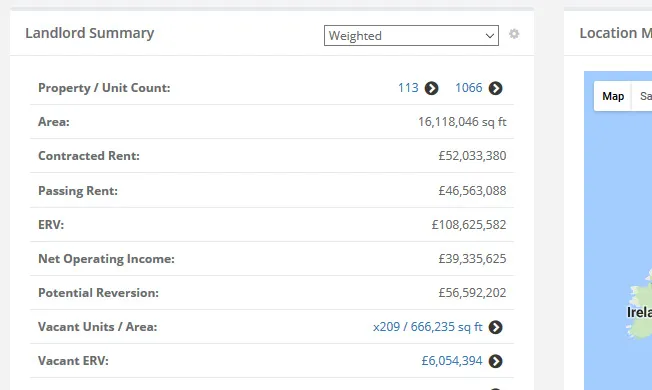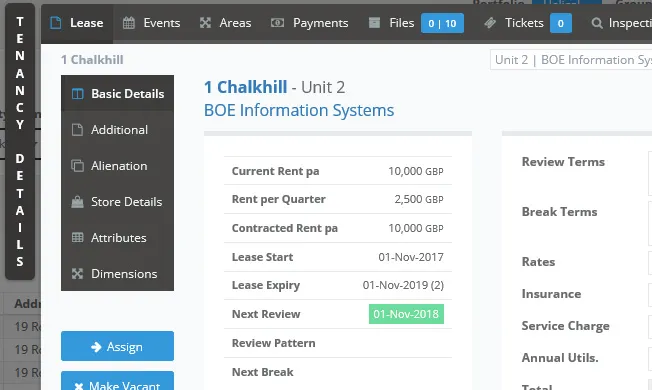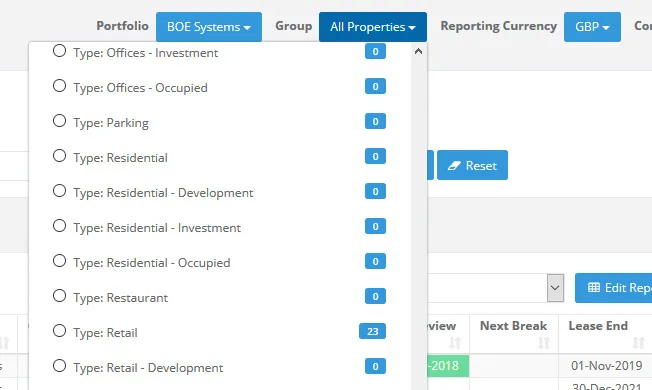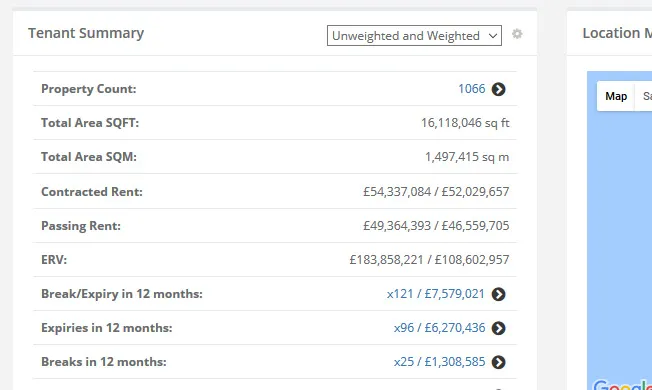 Reports are an essential component of any property system. With WebTerrier you can build and customise your own branded on-screen reports using our powerful, flexible reporting tool, then export them instantly to Excel.
Capture your yearly, half-yearly or quarterly valuations on our valuations tab, along with notes and yield information.
If you want to view the geographical spread of your properties, you can geocode and map your portfolio in seconds.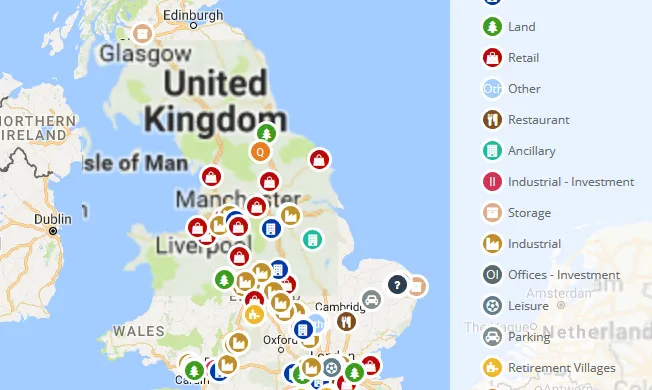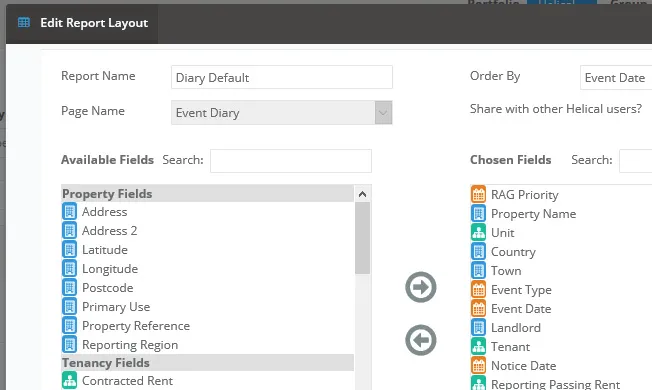 Just one missed notice date, expiry date or review date can cost your company dearly and severely compromise the value and performance of the portfolio. With WebTerrier, you'll never worry about missing a critical date again - our unique colour coded schedules bring the important dates straight to your attention.
All events can be assigned to a member of your team, or an external agent, and you can track the status of each negotiation from commencement to conclusion.
And to make doubly sure, you can set up automatic email alerts for all your events as well, eg. 6 months before a Rent Review or 12 months before a Lease Expiry date.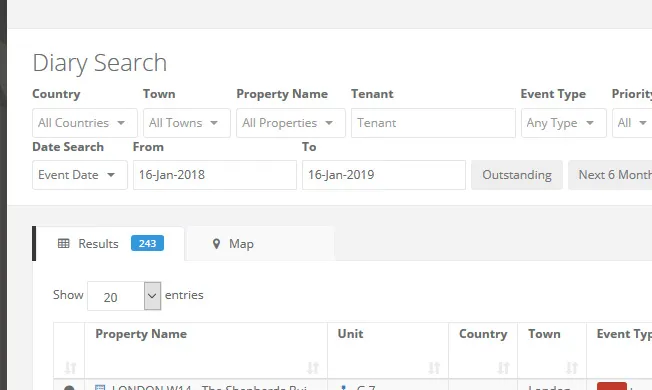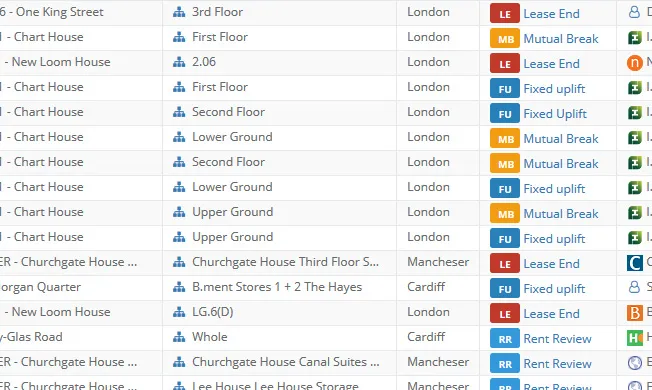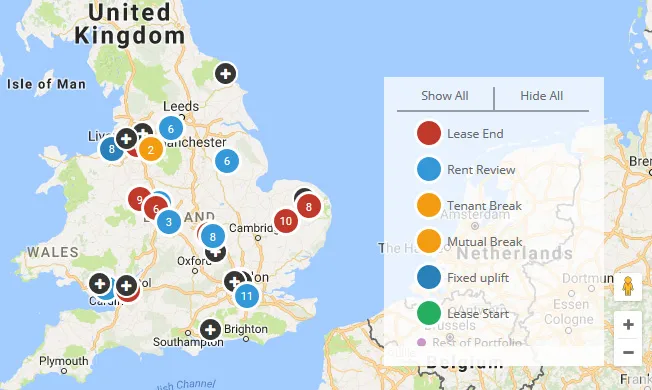 Developed in close consultation with several of our clients, Asset Plans are a superb single page summary of all the key facts and activity regarding a property. You can build and design your own plan layouts choosing from elements such as Key facts, a map, a timeline of forthcoming events, a min-tenancy schedule, selected photographs, plans, key contacts and estate management issues.
For landlords, they're a great tool for board meetings, helping you to focus and structure your discussions. And, if you're an asset management working for a client, they're an ideal way of showing them what's happening and how it's being dealt with on a property by property basis.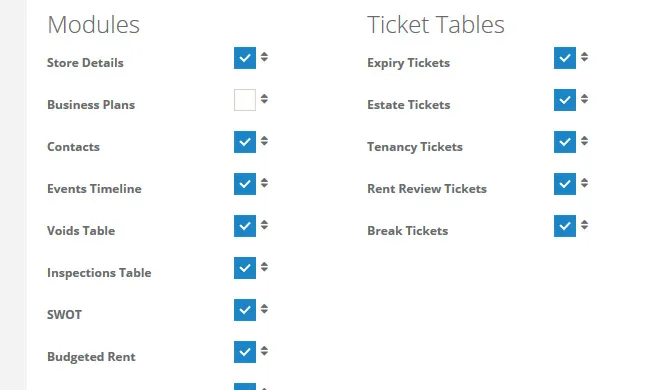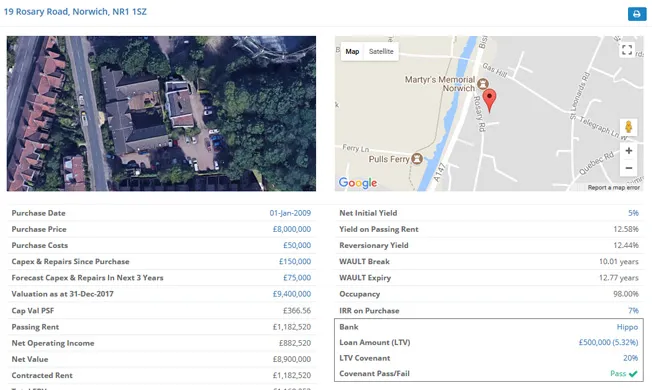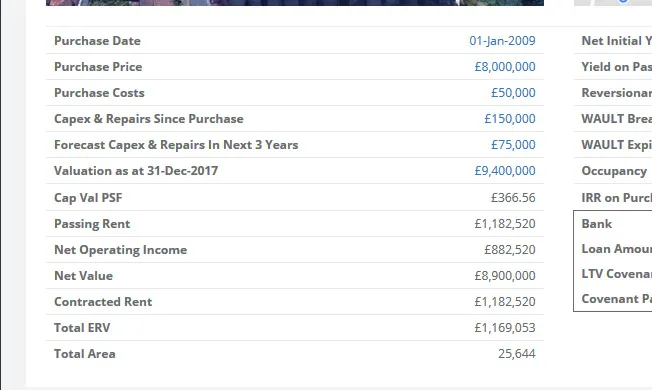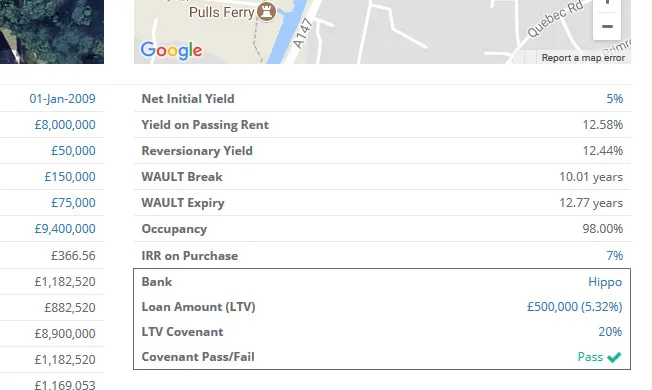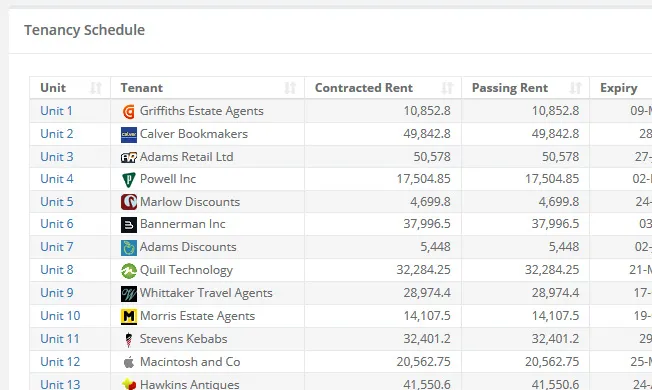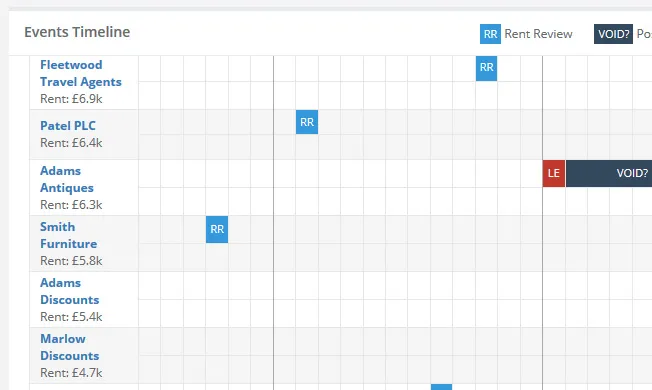 For asset managers working on behalf of a client's portfolio, a clear plan of activity with measurable performance is essential. Our business plans allow you to build up an "action plan" of activities for the forthcoming year, with each item (which can be at an estate or unit level) allocated a potential value, an estimated chance of success, and its own activity log.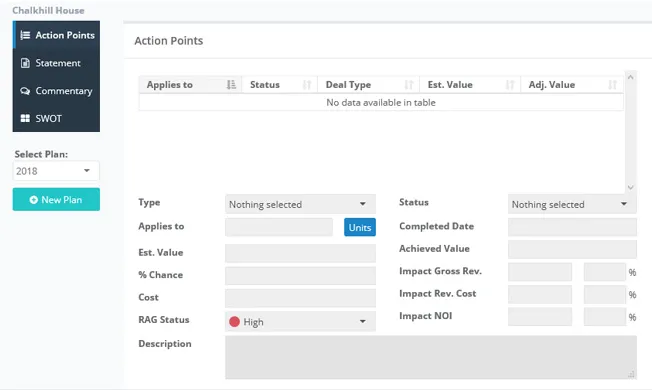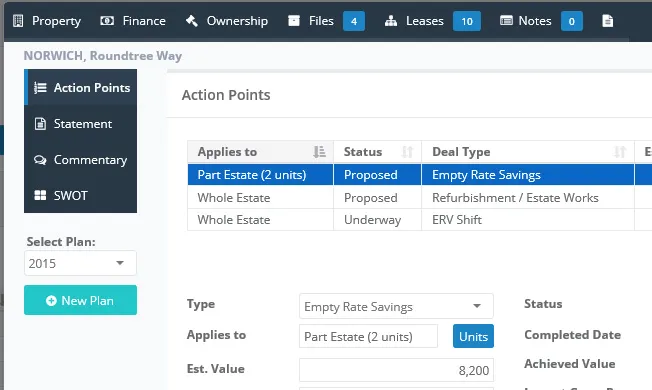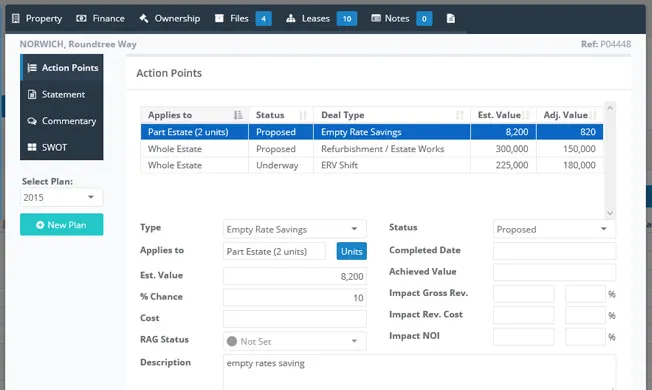 Asset Management throws up a lot of work in addition to leases and critical dates. Our Estate Management module allows tracking of all non-event based issues and activity. So if there are tenant issues, structural problems, repairs, covenant breaches… or just about any other issue you can think of, you can track it from beginning to end, adding time-stamped notes as you go to ensure a detailed audit trail.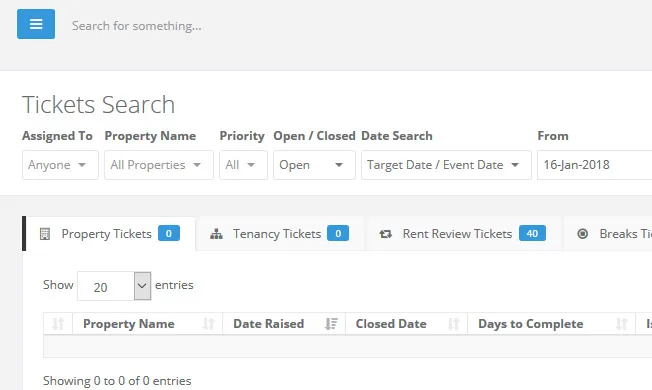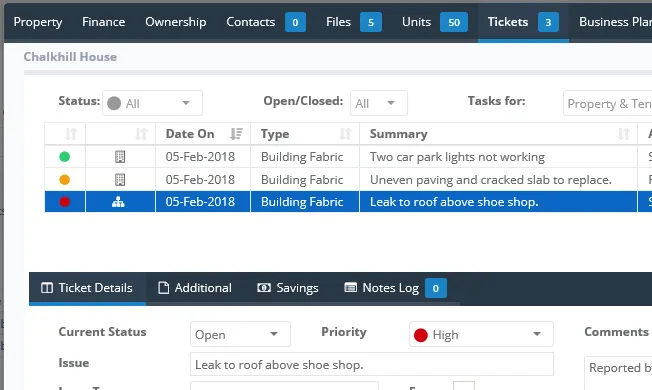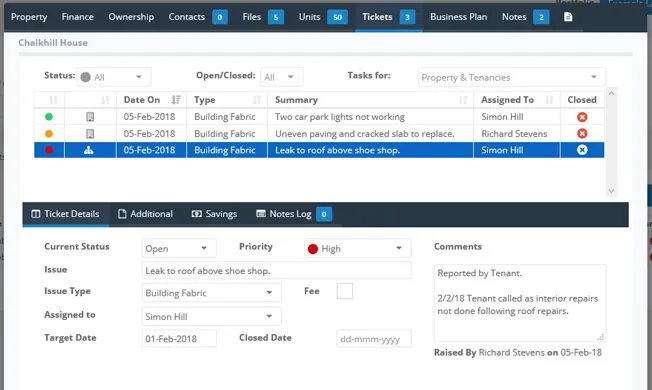 For multi-let, multi-floor office blocks, a scaled stacking plan is a very powerful visualisation of the building – as well as seeing all your tenants and how much space each occupies, you can also see by the colour scheme how much area is vacant, where tenants are holding over, and the relative lengths of the leases.
For full details you can mouse over any unit, or click to open the full record.

Keeping on top of all your compliance obligations can be a daunting task. WT allows you to set up, monitor and report on all of your compliance related activity - from EPCs to Gas Certificates to Health and Safety Training.
Each item can have its own recurring schedule to ensure that at any time you can see what's pending, what's overdue, and where there are issues to be resolved. You can log all of your activity against any entry for a complete audit trail.
You can even set up email reminders for when compliance activity becomes due. WT helps make compliance simple and transparent.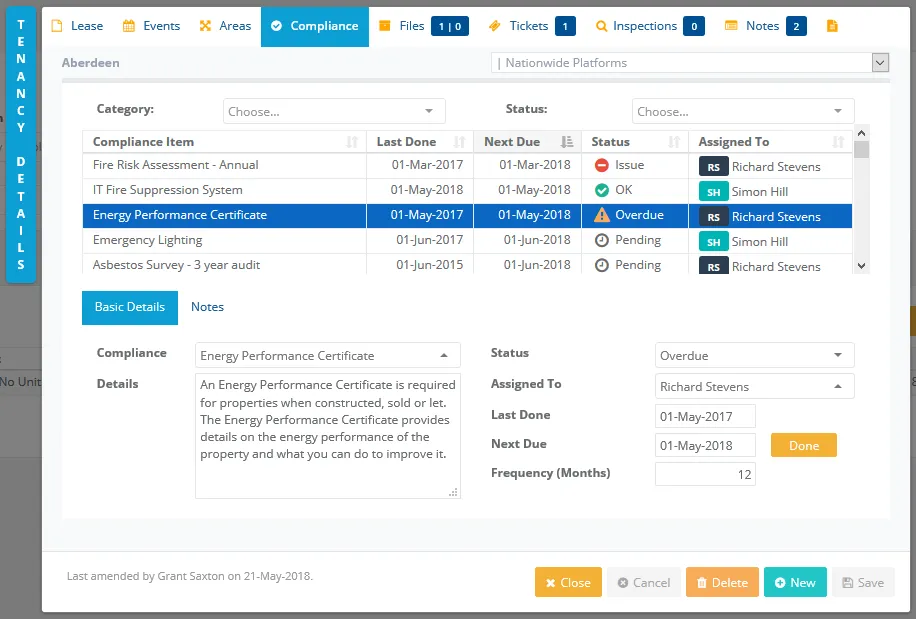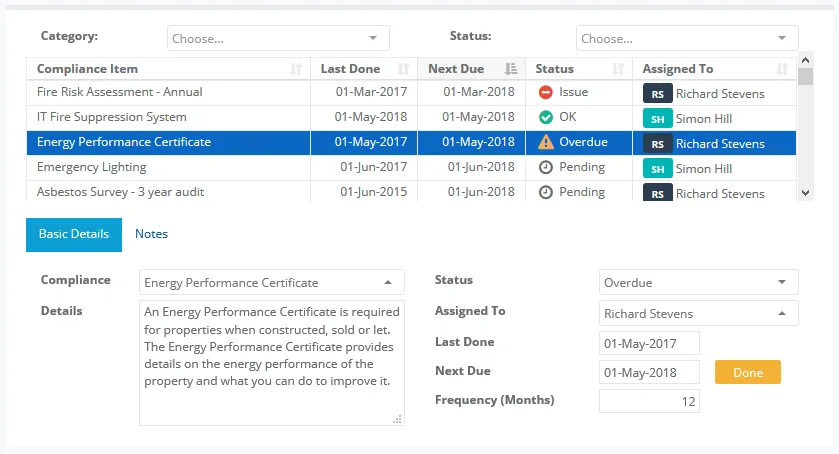 Every property, tenancy and event in WT has the ability for you to add multiple date-stamped notes against them. This means it's easy to capture any thoughts, conversations or small issues thrown up by anything in the portfolio. You can optionally mark notes as "to do" items and assign them to a member of the team for follow-up.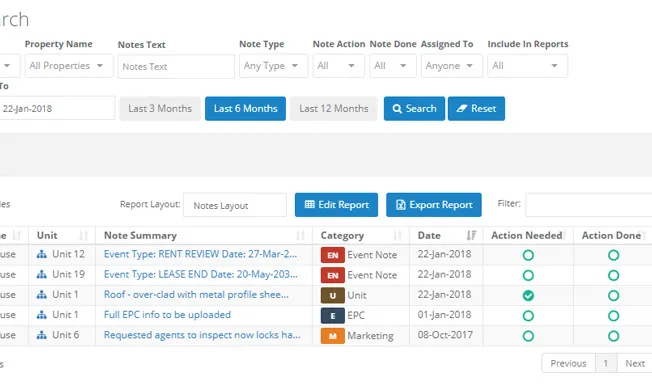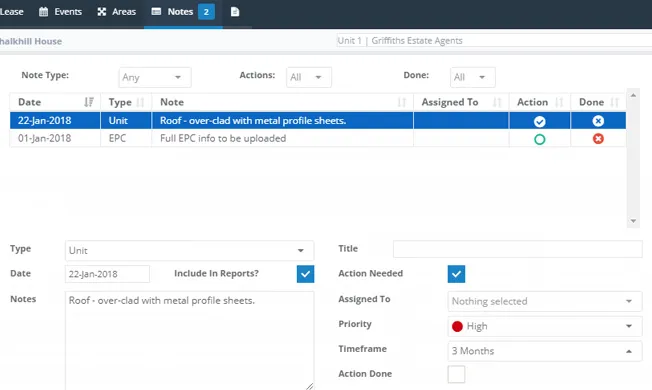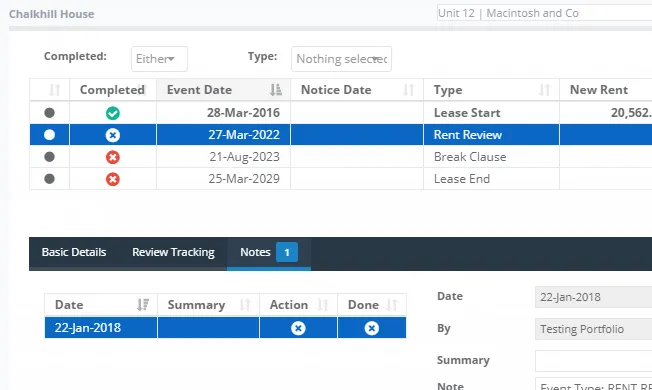 Make the system work for you by customising your home page, focusing on the metrics that matter for your role and responsibilities. Choose from a large library of customisable elements, including multiple charts for properties or tenants by area, rent, value or ERV. Then dig deeper into the data by going to our dashboards page and creating your own charts which can be exported for presentations or other documents.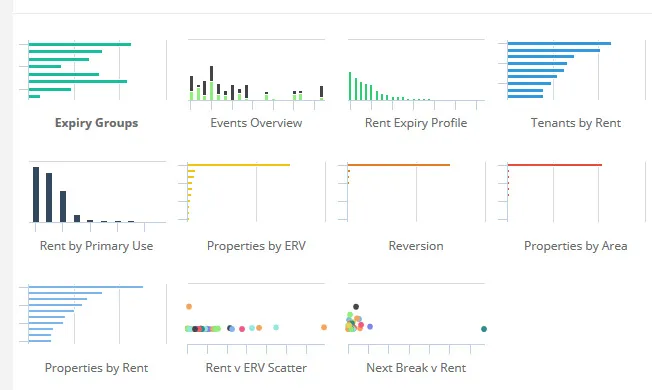 To ensure your WT database really is your single point of reference for your portfolio, you can upload photos, plans, pdfs and other documents for all properties and units in the system. They can be classified ("tagged") for easy reference and searching. Our users store copies of the lease, side letters, plans, property photos and tenancy schedules. Additionally, any images you upload, whether photos or plans, can be incorporated into your asset plan report.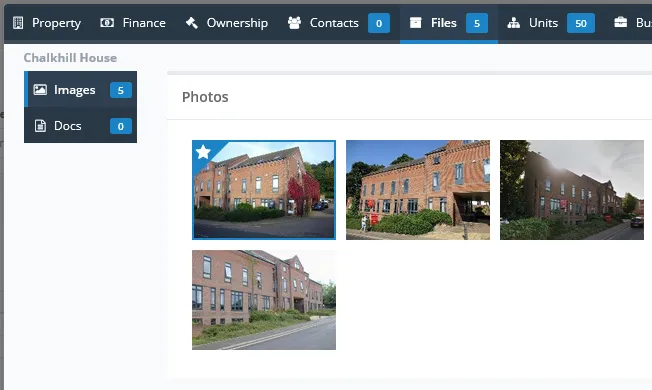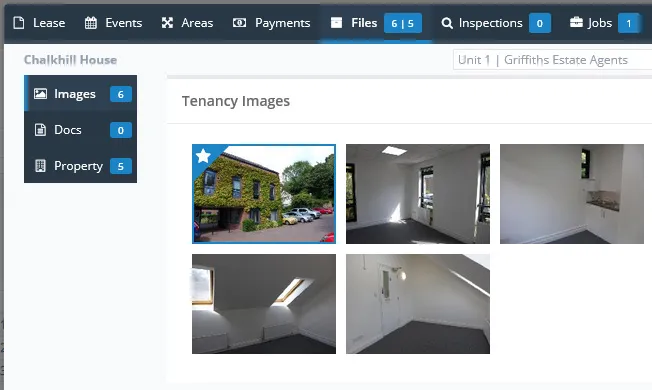 You can use WebTerrier as your primary contact management system for all property related contacts. Each property can have key contacts attached – managing agent, letting agent, asset manager, etc – and you can also store contact information for all of your tenants. If you're worried about the imminent EU GDPR regulations, our forthcoming GDPR activity tab (available Q1 2018) will help you implement and track your compliance activity.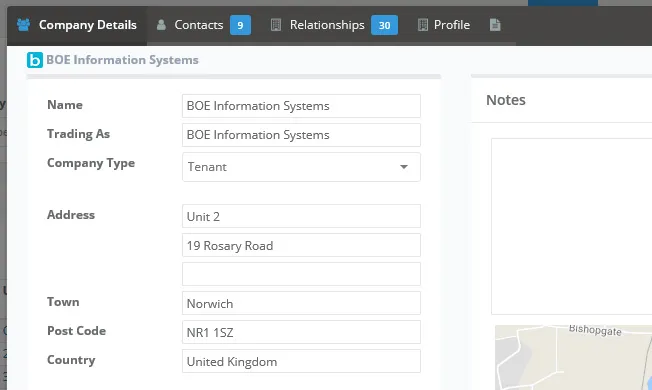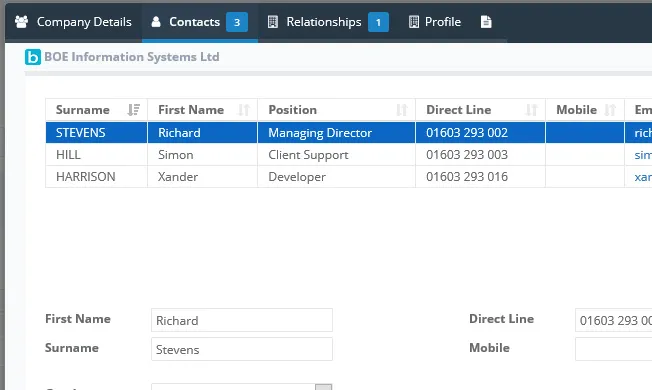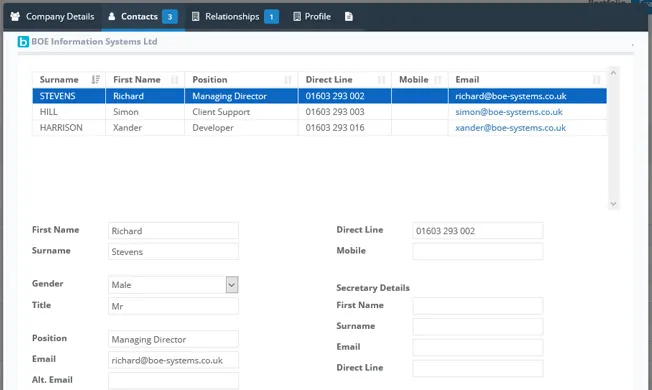 For fee-based property practices and consultancies, our job tracking module allows you to do detailed monitoring of all your work across the firm. See who's doing work for whom, what kind of work they're doing, what the fee is, and when it's expected. From that you can generate historical and forward-looking reports, slicing the data by job type, client, department or surveyor, giving you a powerful insight into the performance of your business.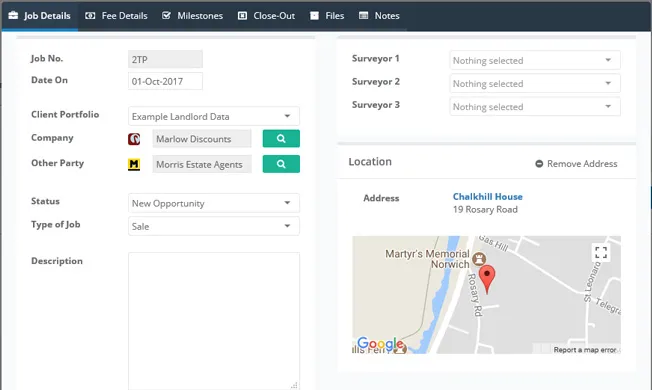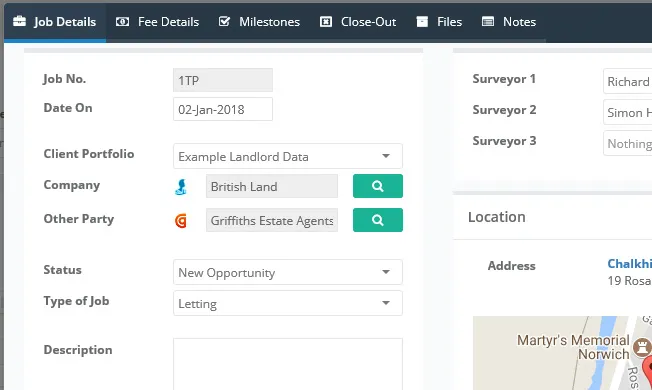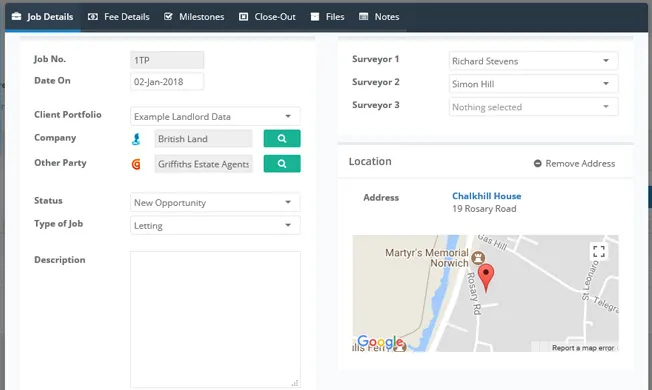 Why WebTerrier
Lots of features
Our platform offers a range of features that make managing your commercial properties easier than ever. From tracking rent payments and service charges to monitoring lease events and critical dates, WebTerrier's property management software streamlines your processes and keeps you on top of your portfolio.
WebTerrier's software also provides powerful reporting tools, giving you valuable insights into your property portfolio's performance. You can make informed decisions to maximise your returns with customisable dashboards and real-time data.
Asset Management
WebTerrier also offers comprehensive asset management features, allowing you to break your portfolio into different groups (e.g., by sector, region, and asset manager) and analyse and report on performance for each. Our unique colour-coded schedules bring critical dates to your attention, ensuring you never miss any again.
Asset Plans are a superb single-page summary of all the key facts and activity regarding a property, helping you focus and structure your discussions during board meetings or client presentations. Our Estate Management module allows tracking of all non-event-based issues and activity, such as tenant issues, structural problems, repairs, and covenant breaches.
Need a multi-let solution?
For multi-let, multi-floor office blocks, our scaled stacking plan provides a powerful visualisation of the building, allowing you to see all your tenants, how much space each occupies, and the relative lengths of the leases. You can also monitor and report on all your compliance-related activities, making compliance simple and transparent. These are just a few of the many features available in our property management software, ensuring that WebTerrier can cater to all your property management needs.
The Trusted Choice
Trusted by industry-leading national and international companies, including Colliers, JLL, Superdry and Waterstones, WebTerrier is the go-to solution for efficient and effective commercial property management. Offering tailored solutions for various segments, including Landlords, Tenants, and Retail, WebTerrier is the go-to solution for efficient and effective property management.
Stay updated by checking out our Blog, and feel free to Contact us to discuss how we can help you with your property management needs.
Testimonials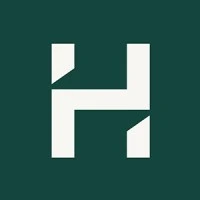 John Inwood
Head of Asset Management
Helical
We've worked with BOE for over twenty years, and their Terrier software is a key component of the management and monitoring of our investment portfolio. The BOE team are friendly and flexible and their support is first rate.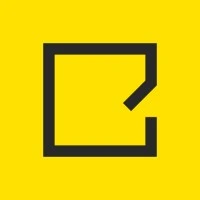 Robert Whiting
Commercial Property Director
Essential Living
Our entire team has found it very easy to get up to speed with WebTerrier, helped by the fact that it's so flexible and customisable – we can just include the functionality and screens we need. It's become a key resource as we expand and develop our commercial portfolio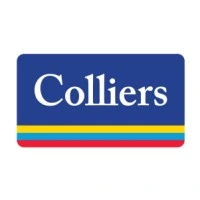 Will Harris
Innovation Lead
Colliers International
BOE's strength comes from a deep understanding of real estate across the sectors which brings them into the room as real estate experts as well as first class database and systems developers. I wouldn't hesitate in recommending them.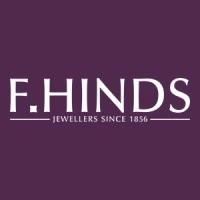 Neil Hinds
Property Director
F Hinds Ltd
WebTerrier has quickly become an invaluable tool for managing our stores, both freeholds and leaseholds. We have been very impressed by the support we have been given - both in helping us to to migrate across to their platform and subsequently. I think that any occupier would benefit from this system.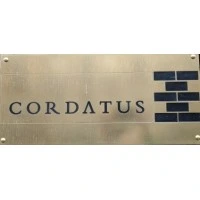 Tom Laidlaw
Chief Executive
Cordatus
The best asset management system I've seen and at a fraction of the cost of other platforms represents great value for money, built for asset managers rather than accountants.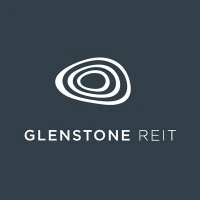 Ben Green
Property Director
Glenstone REIT plc
WebTerrier is a powerful, user-friendly product that is transforming the way we do our asset management. It's backed up by excellent support – their team have extensive property knowledge and are always ready to try and help us achieve our particular requirements and preferences.